To be back on board with our offer, we are happy to share you our newest tools and a few changes within our offer. Buckle up, fasten your seatbelts and prepare your brand strategy for another exciting retail media journey! Discover hereunder some novelties for 2024.
As from January 2024, our price list is no longer based on our banners (SM/AD) but rather on a quantity of POS. No worries, this won't change anything about the visibility you have in stores.
You have now the opportunity to be present in 135 POS (Pack Small), 240 POS (pack Medium) or 300 POS (Pack Large).
Last but not least, when planning an activation with MMD, please keep in mind that since January 2023, we work with a seasonal index! This means that based upon the start period of your activation, you will pay an indexed price (from 0.9 to 1.30). Ask our weekly seasonal calendar to your account manager.
You don't have the Price List 2024 yet? Don't wait and ask it to your Account Manager!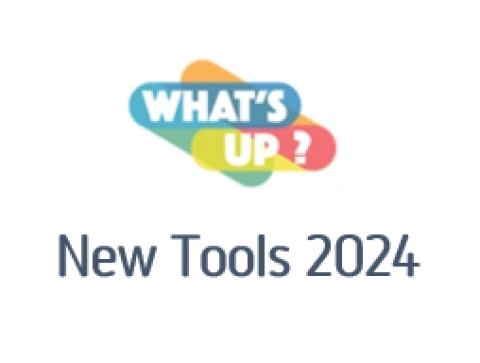 Let the algorithm work with Sponsored Products
ONLINE COMMUNICATION AND ACTIVATION
If you want to strengthen your product items across the most valuable spots on Delhaize's website, try out Sponsored Products. Cost-per-click ads fully managed by the algorithm!
Discover this new tool
More visibility with our renewed Recipe Pack
ONLINE COMMUNICATION AND ACTIVATION
Do you want to share culinary advice? No need to wait any longer. With our renewed Recipe Pack, recipes will be pushed in the weekly My Delhaize newsletter as well. The best way to generate more reach towards your chosen recipes!
Discover this new tool
Integrated promo-insert newsletter
TARGETED AND PERSONALIZED COMMUNICATION
Highlight your existing promo with an Integrated Promo insert in Delhaize's weekly newsletter. 1 or multiple products within your product range? 2 customized offers have been added to our offer for 2024.
Discover this new tool
What's on our thematic multi-brand insert calendar for 2024?
TARGETED AND PERSONALIZED COMMUNICATION
Your brand linked within a specific theme? Discover our calendar and see where we can highlight your specific product or promotion. Every thematic multi-brand will be sent to a specific segmented group – based on our participants' categories!
Discover this new tool
Stopper Small 360°
INSTORE
For all this creativity on the shopping floor, the Stopper Small 360° model is now available as well. With an extra pop-up on the shelf dividers, you can reach even more customers!
Discover this tool
Fully customized Totem
INSTORE
Is it any wonder we can transform your totem into a palm tree? With a Custom Totem we bring more experience and awareness for your brand to the shoppers.
Discover this tool
Segmented targeting via DOOH!
INSTORE
Reach your customers where they are. By using specific categorial targeting within our programmatic offer, your message will only appear the moment your audience is in the store. 9 categories have already been added to the offer such as ice cream, beer, organic food, etc.
Discover this tool