With more than 950 screens deployed nationally across different locations & categories, find out how MMD can help you to reach your customers via an impactful OOH Reach campaign.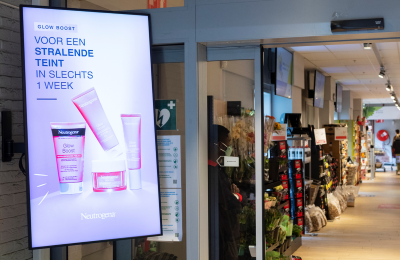 Digital Signage Entrance
---
Build awareness around your brand and generate commercial opportunities thanks to our Digital Signage Network located at the entrance of our stores.
With a total of 178 screens, distributed nationally across Belgium, in our integrated (SM) and affiliates stores (AD), you can reach 1.1Mio Delhaize shoppers from the moment they enter the store.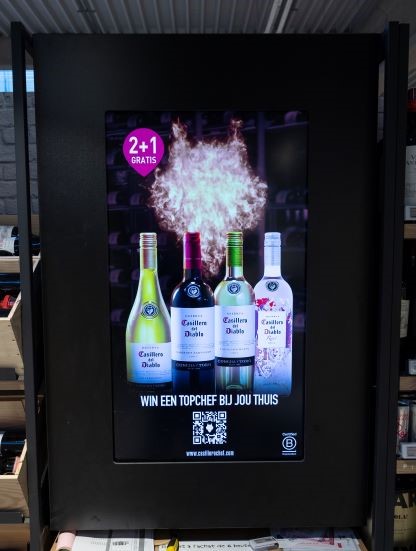 Category screens
---
With a total of 420 screens distributed over our Bakery, Wine, Butchery, Fruit & Vegetables and Fish Categories, you can be present at the very heart of your category with an impactful video message.
It is the perfect solution to generate trial, even in cross-categories.
Those 420 screens in 91 stores give you the opportunity to reach more than 1,1Mio shoppers per week.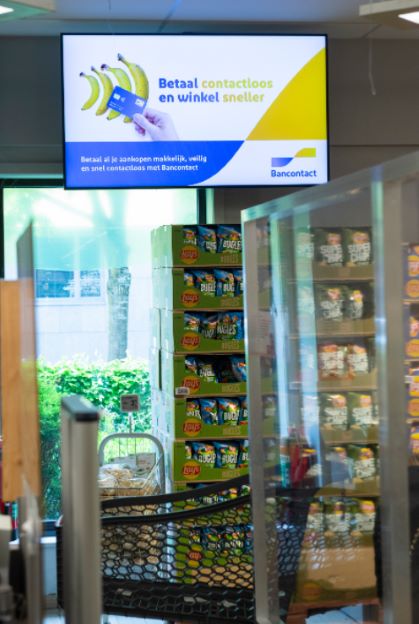 Checkout Screens
---
Want to be visible and communicate with impact to our shoppers while they are queuing? Does your product or service make sense in our checkouts' environment?
Discover our Digital Signage Checkout Screen network!
With a total of 208 screens spread in 84 stores, you can reach more than 375,000 shoppers per week.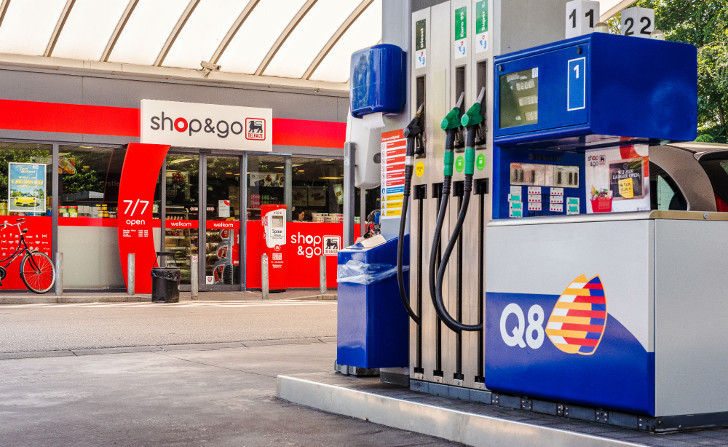 Shop&Go (Q8) Screens
---
With 147 screens installed in 147 Shop & Go stores at the Q8 petrol station, this is a perfect network if you want to build awareness & generate trial amongst our "on-the-go shoppers", the Belgians or tourists that are on the road.
Don't underestimate this powerful "convenience shop network" with national coverage and an average reach of 775,000 contacts per week.
As you can see, these 950 screens that are deployed nationally across different locations instore, and within different categories, are a very powerful tool to convince your customer to try out your brand in the last seconds before his purchase. As the icing on the cake, MMD offers you for each of your Digital Signage campaigns a post-reporting that will make it possible for you to measure the impact of your campaign on the sales.
Discover the tools:
Fore more information, contact Anouk Ronsman or Vanessa De Pester