5 instore trends you really need to follow in 2021!
Regardless of the product or service you sell, consumers' expectations will only continue to rise in the future. We all had enough of the Pandemic and the time is right now to put the FUN back into the shopping. Media Marketing Delhaize highlights 5 instore trends you really need to follow in 2021.
Want to know more about it?
---
# 1 Experience is everything
---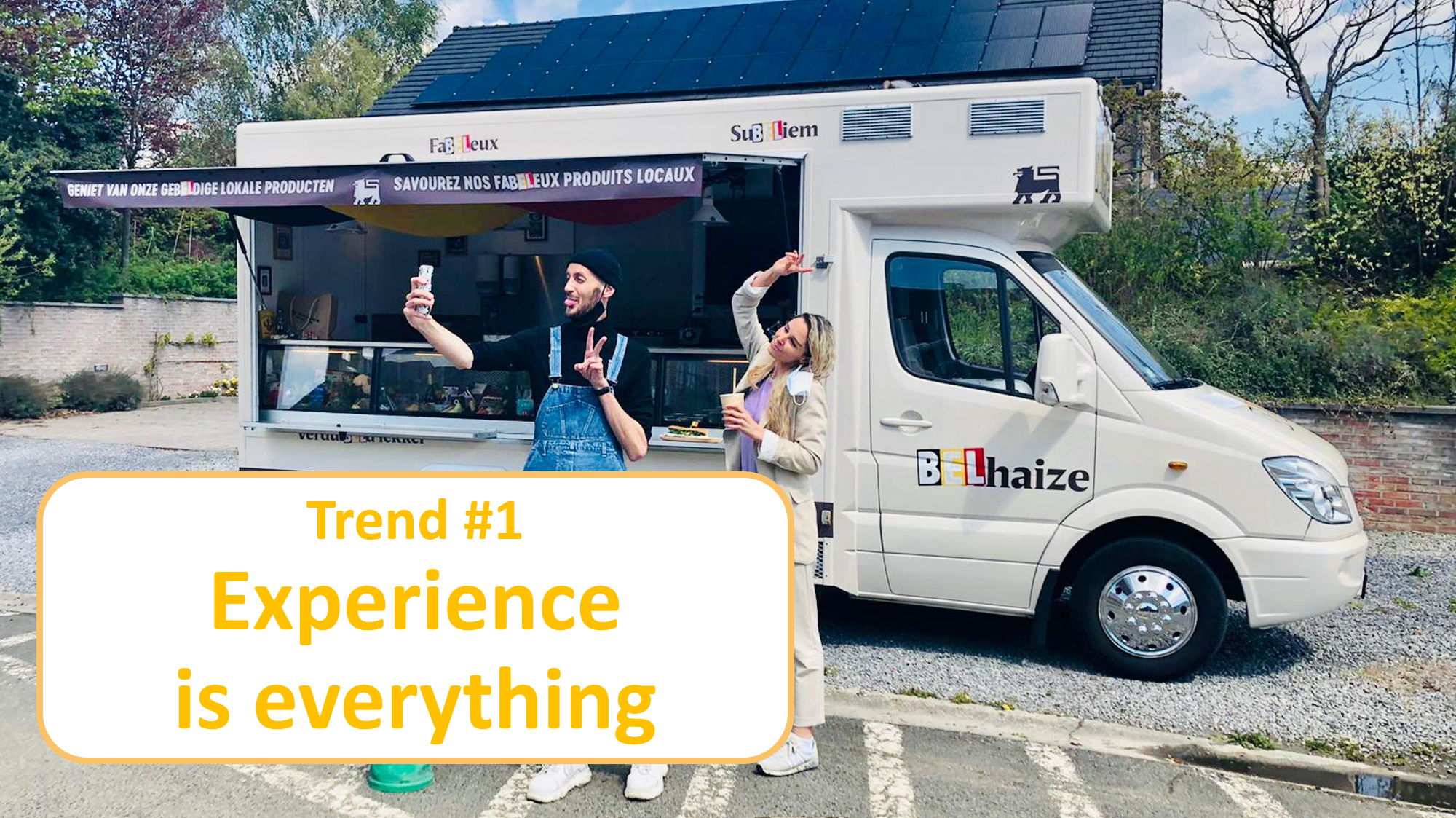 According to a worldwide Accenture study, nearly 50% of the consumers are willing to pay more for a nice shopping experience.
Consumers won't choose their store anymore because of the products; they'll choose it because it offers a nice experience. It will be a place where customers come to learn about their food and experience it in new ways instead of just buying it.
To be short: make the shopping trip FUN again!
Following on this trend, MMD is happy to present you its new Tasting Activation offer.
---
# 2 Sustainability becomes important… and leads to digitalization
---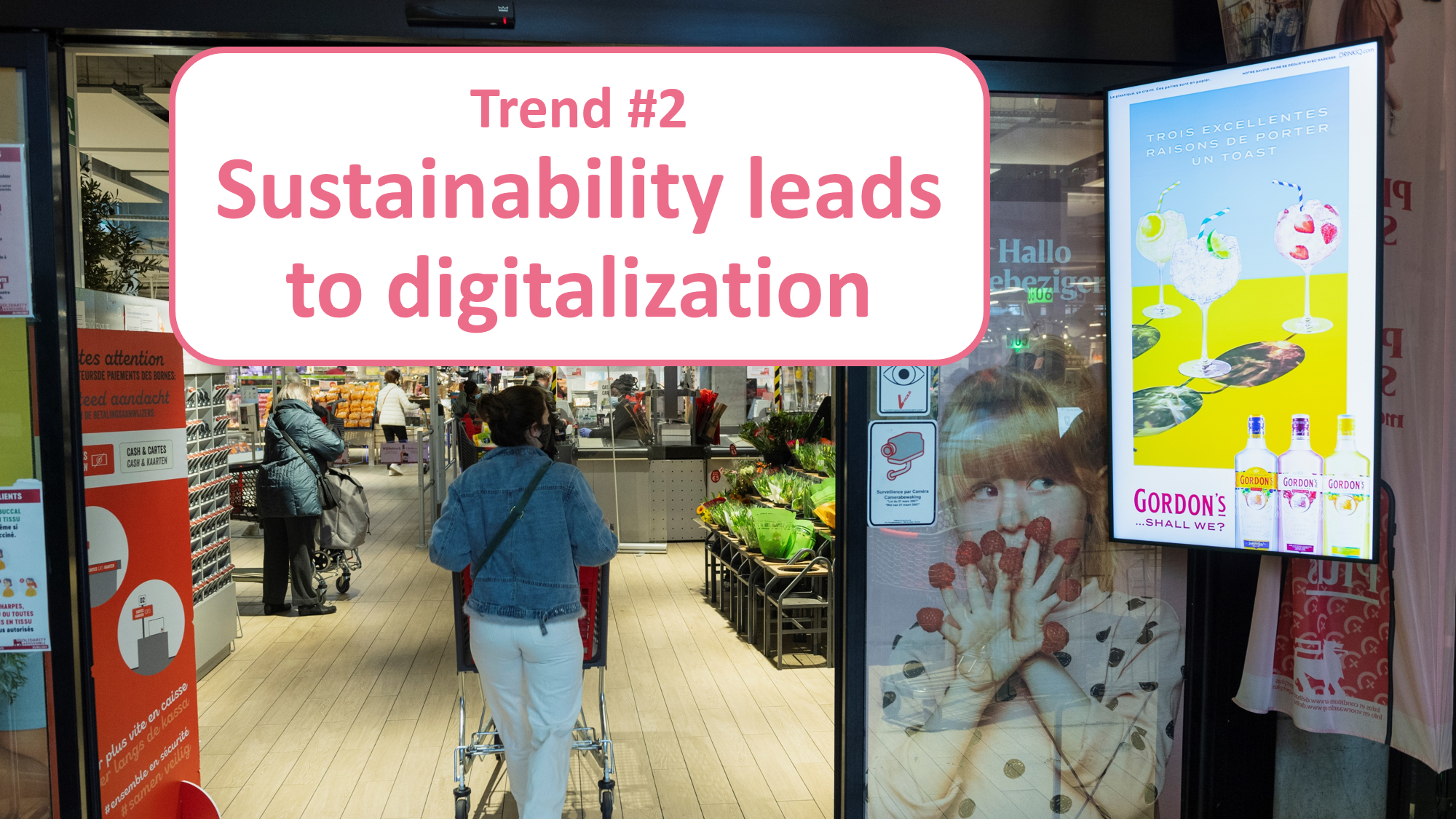 We all want to become more sustainable: 60% of people (Forbes) would rather buy from a brand that helps saving the planet. And the good news is: 19% of consumers (IBM) say they will spend MORE money on eco-friendly products. So that means business.
In the search for more sustainable media, MMD presents its Digital Signage network instore and investigated some innovations, like Straw paper, 3D Digital Animation and Instore Robots.
---
# 3 Personalization is key
---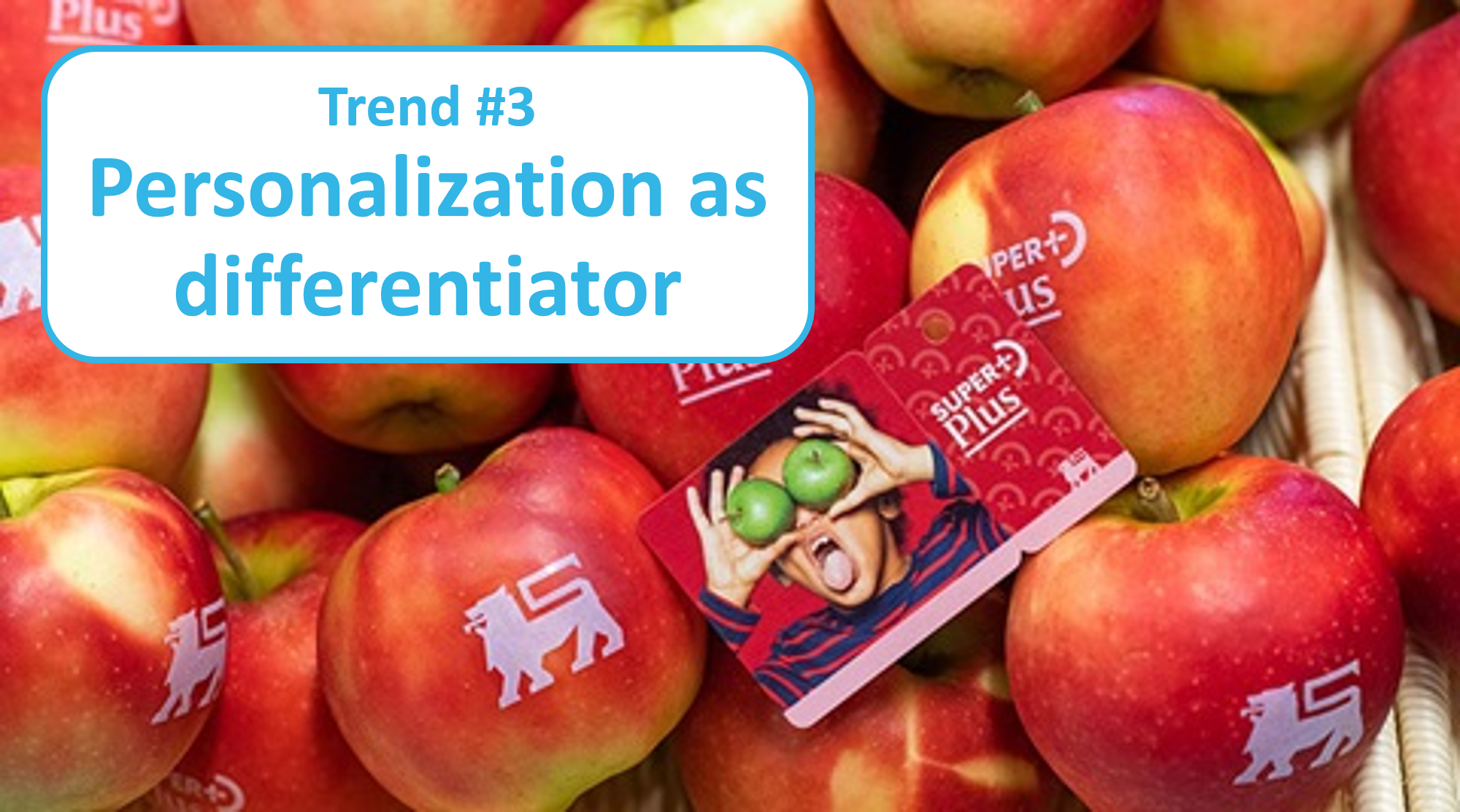 Our consumers want to be approached in a personal way. With Delhaize SuperPlus we have an enormous amount of data available: buying behavior, customer profiles and our own Delhaize segmentation.
Personalization is very easy in one-to-one media like dedicated e-mails or online. But did you know you can also implement the insights on your consumer's buying behavior in your trade marketing strategy?
---
#4 #shoplocal, the new buzz word
---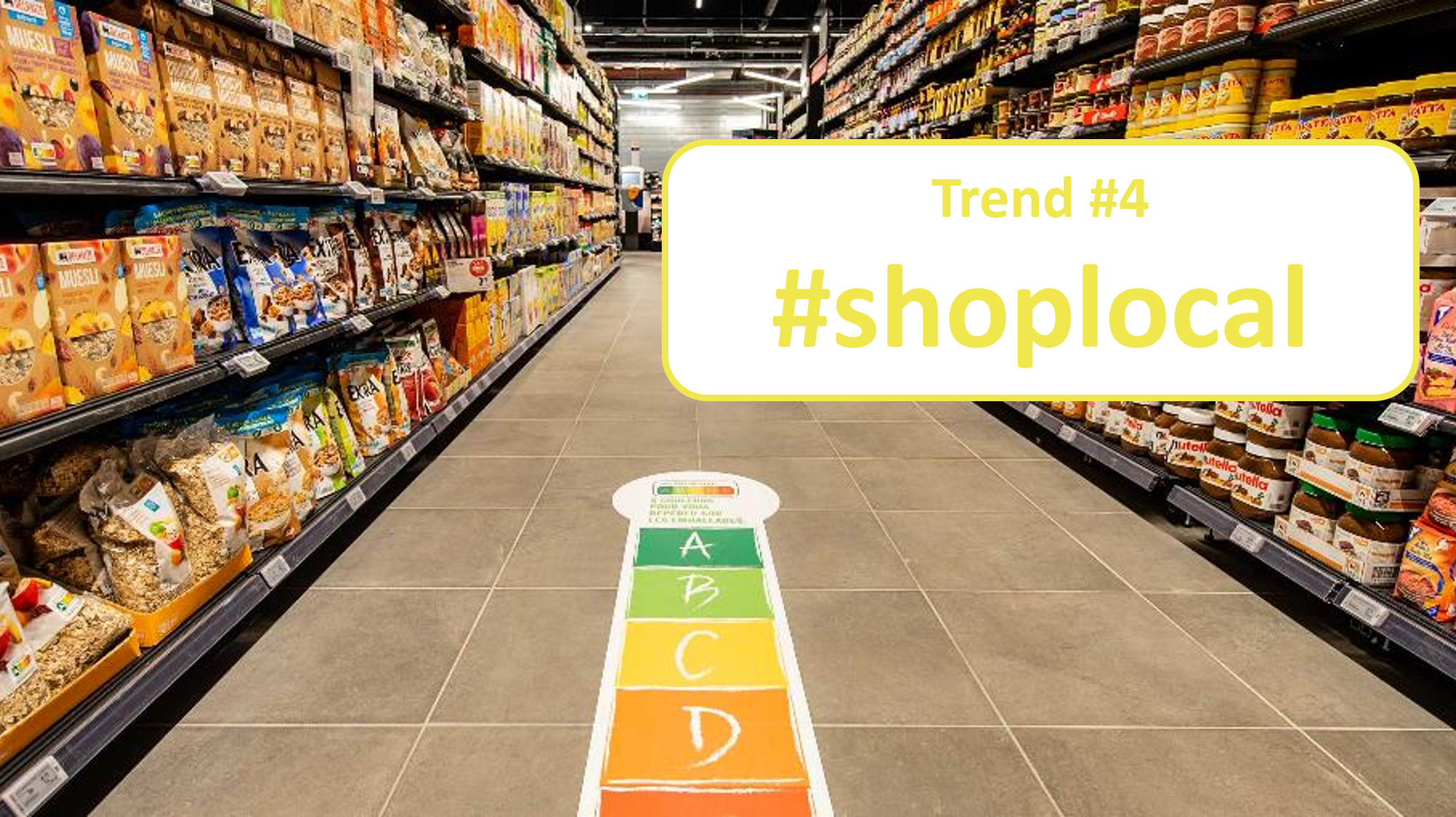 The hashtag #shoplocal became the new buzz word during Covid-19. And yes, also for grocery shopping people shifted their behavior: there was the rise of online shopping off course, but our offline shopping behavior also changed. We switch less banners and prefer local and proximity stores.
For a Trade marketeer, it is important to think about this in your marketing mix: use the right banner for the right campaign objective or implement the tools there where you most need them. With Digital Signage, Tasting Activations, Door'Vertising or Instore Sampling we offer solutions for very local marketing activations.
---
# 5 Omnichannel consistency
---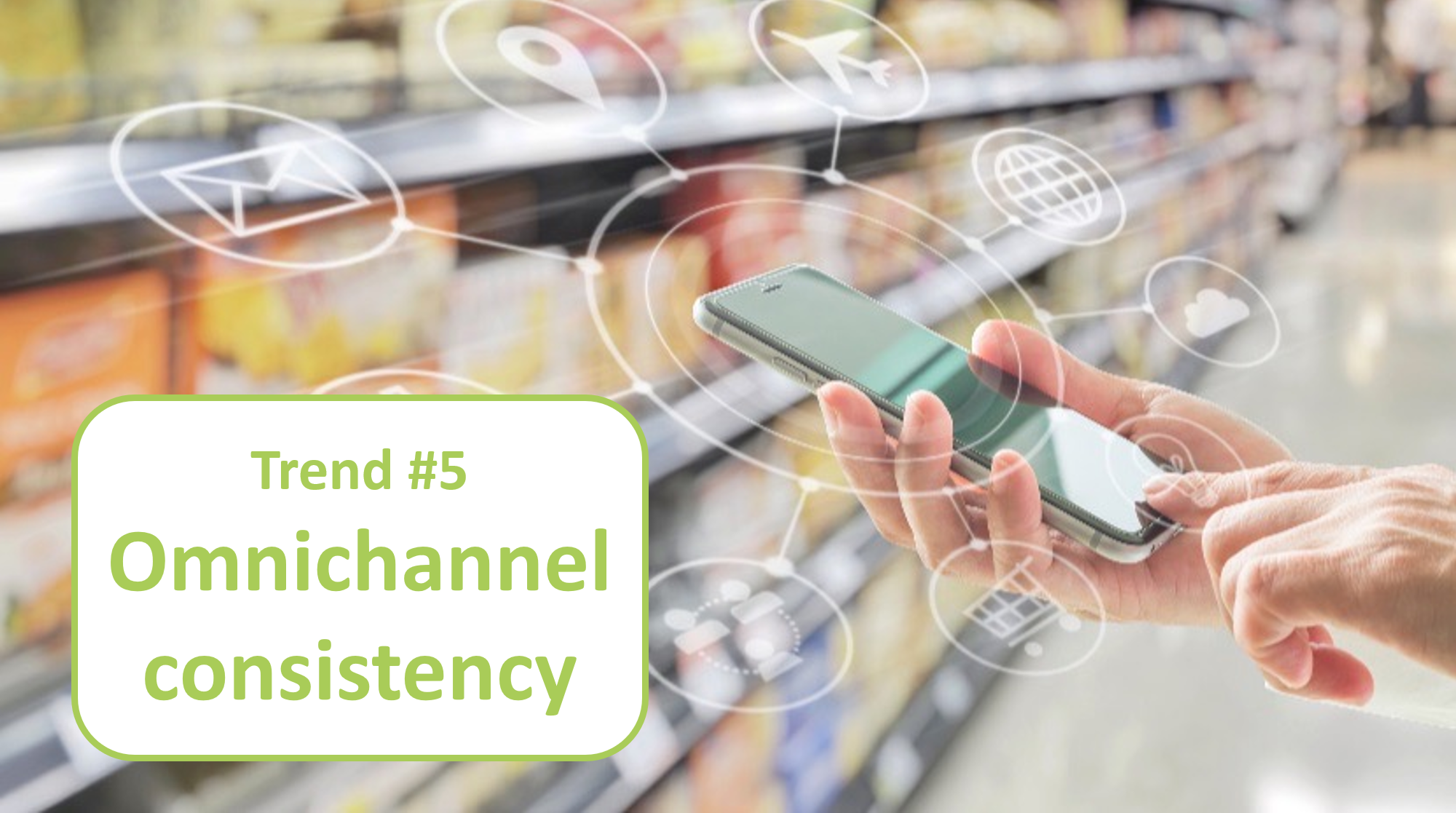 The customer journey has become more difficult to follow over the last year: our consumers are more at home, behind their television or computer screen. They look for information on grocery shopping in another way than before.
That is why it has never been more important to provide best-in-class experiences no matter where your customers choose to interact with your brand: via email, mobile, your website and off course in store.
Omni-channel consistency is about following the customer journey and being consistent and relevant in every touch point.
---
Want to know more about it?
Contact your account managers for more information or a personalized offer
Anouk Ronsman aronsman@delhaize.be
Julie Parisel jparisel@delhaize.be
Vanessa De Pester vdepester@delhaize.be